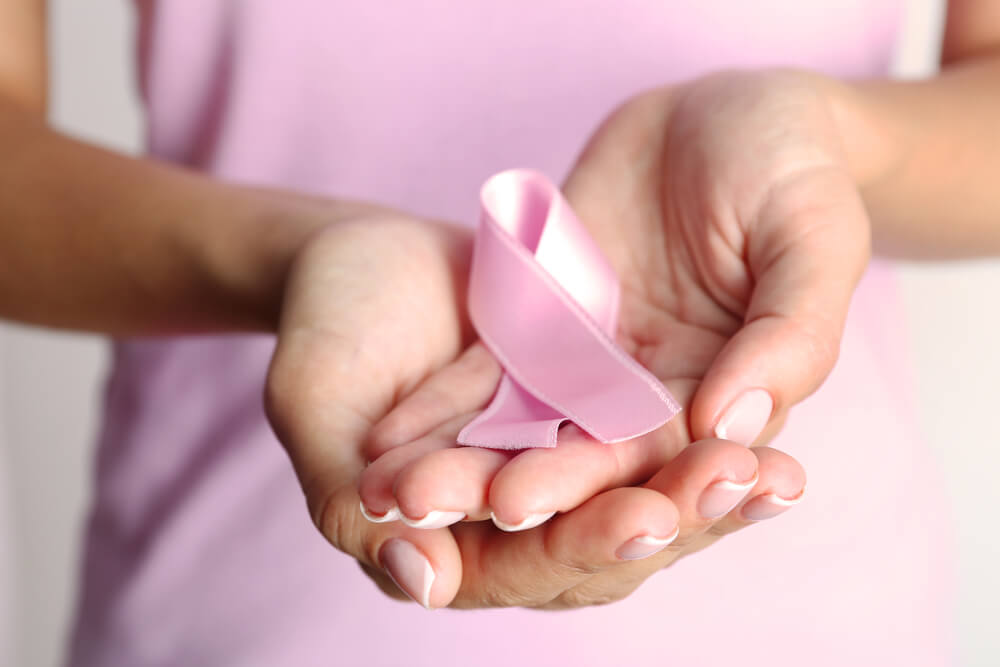 Hyperthermia works and is a beneficial complementary cancer therapy
This statement has been confirmed by a number of different studies conducted in recent years. Today's post discusses superficial breast and chest wall tumors with specific reference to two studies:
A study on breast and chest wall tumors from the United States:
Ellen Jones et al.; Randomized trial for hyperthermia and radiation for superficial tumors; in: Journal of Clin. Oncology Vol.23.;13, 2005
as well as a current overview on the successful treatment of such tumors from Switzerland:
Markus Notter, Helmut Piazena & Peter Vaupel (2016): Hypofractionated re-irradiation of large-sized recurrent breast cancer with thermography-controlled, contact-free water- filtered infra-red-A hyperthermia: a retrospective study of 73 patients; in: International Journal of Hyperthermia, 2016 DOI: 10.1080/02656736.2016.1235731
Ellen Jones put together a carefully designed study with a total of 109 patients. She divided the patients with superficial tumors into two groups: one group received conventional treatment with radiation therapy, while the other group underwent the same radiation therapy with additional hyperthermia treatment. Prior to randomly assigning patients to one of the two groups, the team reviewed whether all of the corresponding patients were able to effectively respond to hyperthermia. A small number of patients who did not meet this criterion were not enrolled in the study.
The results showed that 42.3% of patients who received radiation therapy completely responded to the therapy. In contrast, the complete response rate was significantly higher at 68.1% in the other group, which had received additional hyperthermia treatment! It was consistently verified with careful temperature measurements that the desired warming had actually been achieved. That is easy to accomplish in superficial tumors, although the temperature was also consistently measured within the tissue itself. This aspect would have been more difficult in deep-seated tumors, which is why the authors selected this group of patients. Moreover, this significantly improved result with hyperthermia was not associated with any major additional side effects. A 3rd degree burn occurred in one case, but the patient recovered well. (Side note: burns are completely preventable with the measures we employ today – always provided they are conscientiously applied).
The results for patients who had received previous radiation therapy, i.e. those with recurring tumor growth, were nothing short of spectacular. In this group, the complete response rate to radiation therapy alone was 23.5%, but when hyperthermia was added to the therapy, a response rate of 68.2% was observed.
This impressive outcome caused the leading authority in the United States (National Comprehensive Cancer Network, US NCCN) to add this combination of radiation therapy and hyperthermia to its guidelines for the treatment of recurrent breast tumors.
In a separate study, the Swiss radiooncologist Markus Notter, now working at Inselspital in Bern, conducted an experiment with a very difficult group of patients and achieved amazing results. The trial involved patients with recurrent breast cancer after a first treatment (with radiation therapy and other treatments), in whom the cancer had spread widely on the skin. Many of these patients have large, weeping wounds that are difficult to treat successfully with conventional methods.
Notter used superficial hyperthermia with two water-cooled infrared emitters and placed great emphasis on concurrent temperature control, which is not difficult to accomplish in locations close to the surface. In his definition, the temperature in the target area had to range between 39.5 and 42 °C without exceeding 43 °C on the skin surface. Then - and this is essential to note - patients underwent immediate radiation therapy with hypo-fractionated 4 Gy within 1 to 4 minutes after completing the hyperthermia treatment, once a week. That also meant that the radiation dose was significantly reduced overall in combination with hyperthermia. The rationale of this treatment was primarily immunological, and the clinical results in patients were remarkable.
Patients with macroscopic disease showed a complete response (CR) in 61% of cases, and a partial response (PR) in 33% of cases. Only 5% did not respond and 1 patient experienced tumor progression. All nine patients with microscopic disease saw a complete, long-term tumor regression. Only grade-1 toxicities were observed as side effects. This revealed a new treatment format for a small segment of patients who would otherwise have had no prospect of a cure and would almost inevitably have been considered palliative cases. This publication has, for good reason, become the most frequently accessed original study in the "International Journal of Hyperthermia."
These results are also confirmed by Paulo Costa, a specialist in radiotherapy from Porto (Portugal) who combines c42 capacitive hyperthermia with CyberKnife radiation treatment. At a European congress in May 2018 in Berlin, he reported the results of 12 patients with a relapse who were treated with 32 Gy (4 Gy each) and regional hyperthermia once a week. With a complete response rate of 83% after 9 months, this can be considered as a successful therapy option, and Dr. Costa concluded that this "may be an option for patients for whom there are no longer valid therapeutic proposals to offer."