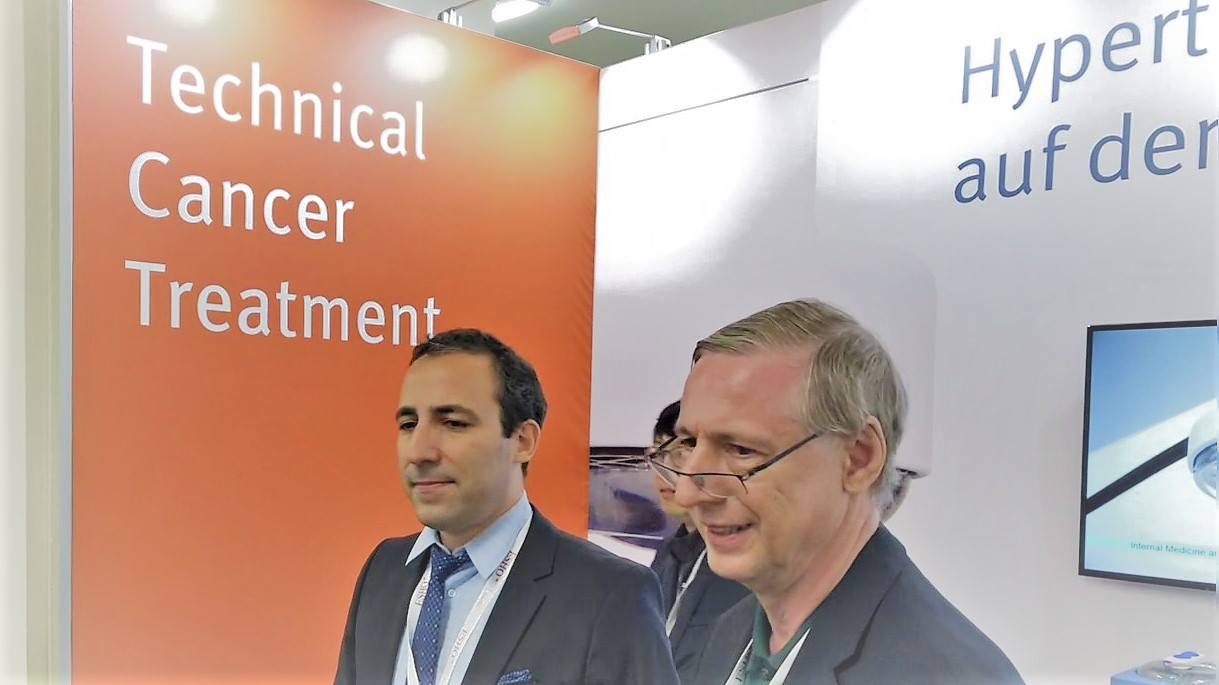 ESHO 2018 in Berlin
From 16 to 19 May, more than 220 scientists from the fields of oncology, radiology, surgery and general medicine met on the campus of the Charité Berlin for an intellectual exchange on the topic of "hyperthermia".
In addition to purely scientific problems with regard to hyperthermia, the practical handling in everyday clinical practice as well as quality assurance and other matters were also discussed. Professor Budach and the team around Professor Wust and PD Dr. Ghadjar created a fantastic program. They have served the topic first-class right down to the smallest facets. In addition, they also actively involved all industrial companies in the content, thus ensuring that we were able to experience enlightening and fruitful discussions.
Oncological hyperthermia is well on its way to becoming clinically acceptable, bit by bit. We, as a manufacturer of pioneering hyperthermia systems, are therefore very glad to be able to accompany such a top-class environment and thus be able to write down a piece of medical history.
We look forward to the further development of hyperthermia very positive and are always available for all questions of our prospective customers.
Your Celsius42 team